Ball Valve Class 1500 RTJ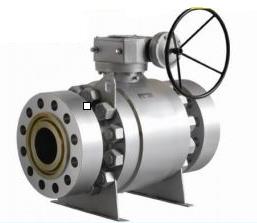 Ball Valve Class 1500 RTJ, Bubble Tight Seal, Flanged RTJ Ends, Meeting API 6D/ANSI. Class 1500 Ball Valve Manufacturers in China.
Contact Us: sales@reliavalve.com
Key Specifications / Features
Relia trunnion ball valve with cavity relief pressure when added to the valve pressure rating shall not exceed 133 % of the pressure rating of the valve at its maximum specified design temperature.
Name: Ball Valve Class 1500 RTJ
Type: Trunnion Style Ball Valve
Rating: Class 1500
Size: 12 Inch (DN300)
Body: Carbon Steel, Low Temperature Carbon Steel
Trim: Stainless Steel
Seat: PEEK, Tungsten Carbide Coated
Ends: Flanged RTJ
Design: API 6D/ANSI
Products Related to Ball Valve Class 1500 RTJ