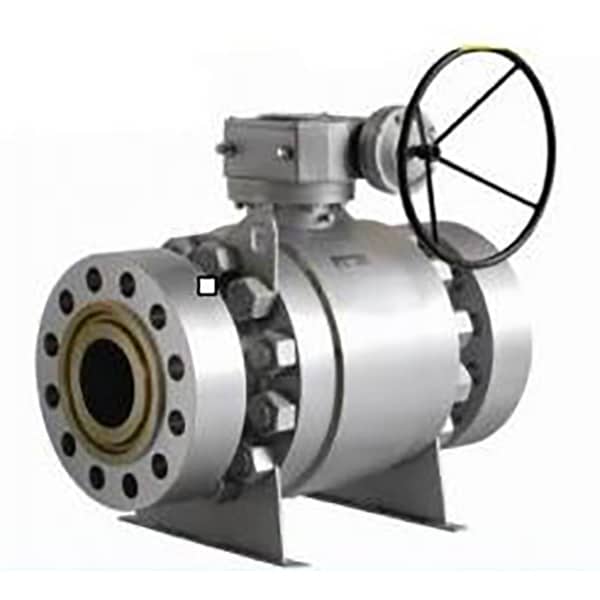 Class 1500 Ball Valves are made of forged steel, to undergo the high pressure service. Class 1500 Ball Valves are available in floating and trunnion mounted ball valve; flanged, socket weld ends, bw ends and thread end.
Contact Us: export@reliavalve.com
Key Specifications / Features
Class 1500 ball valves are high pressure ball valves, it is PN260, 26 MPA. Forged steel is recommanded as valve body, and PEEK or better should be used as seat material.
For Class 1500 ball valves,  trunnion mounted ball valves, ball valves should be adopted for 2″ and bigger; while the the biggest size for Class 1500 floating ball valve should no more than 1-1/2″.
Relia trunnion ball valve with cavity relief pressure when added to the valve pressure rating shall not exceed 133 % of the pressure rating of the valve at its maximum specified design temperature.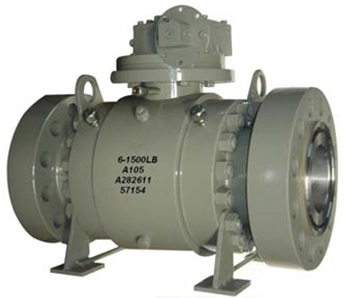 Flanged Class 1500 ball valve, RTJ, 6 Inch, trunnion mounted, Gear Operated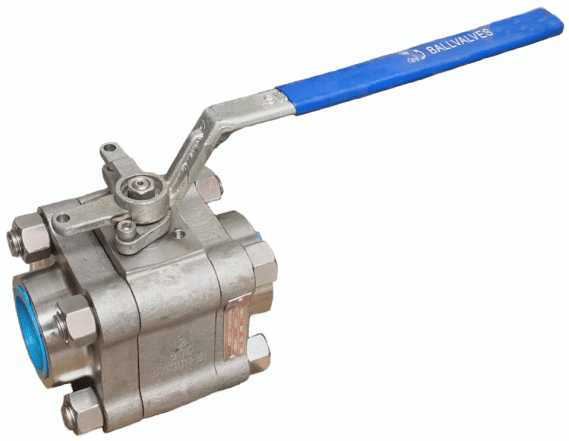 Class 1500 Socket weld  ball valve,  floating ball valve,  lever operated
Class 1500 Ball Valve Dimensions & Weight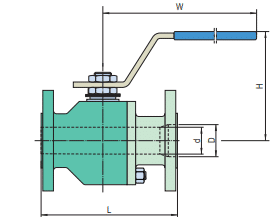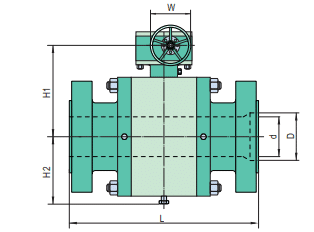 SIZE
BORE SIZE
END-TO-END (L)
FLG WEIGHTS
BW WEIGHTS
d
RF
RTJ
WE
mm
Inch
mm
mm
mm
mm
KG
KG
DN25
1″
25
/
254
/
26
/
DN40
1.5″
38
/
305
/
40
DN50
2″
51
368
371
368
54
43
DN80
3″
76
470
473
470
109
84
DN100
4″
102
546
549
546
191
127
DN150
6″
152
705
711
705
541
409
DN200
8″
203
832
841
832
880
616
DN250
10″
254
991
1000
991
1555
1088
DN300
12″
305
1130
1146
1130
2327
682
DN350
14″
337
1257
1276
1257
2845
1959
DN400
16″
387
1384
1407
1384
4186
3485
DN450
18″
438
1537
1559
1537
6482
5191
DN500
20″
489
1664
1686
1664
9341
7940
DN600
24″
591
1943
1972
1943
12540
10660
Class 1500 Ball Valve Working Pressure, in Bar (For ASTM A105, A216 WCB, A350 LF2)
| | |
| --- | --- |
| Temperature ℃ | Working Pressure, in Bar |
| -29/38 | 255.3 |
| 50 | 250.6 |
| 100 | 233.0 |
| 150 | 225.4 |
| 200 | 219.0 |
| 250 | 209.7 |
| 300 | 199.1 |
| 325 | 193.6 |
Products Related to Class 1500 Ball Valve