Super Duplex Stainless Steel Ball Valve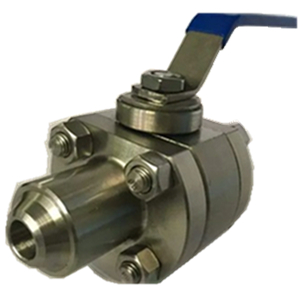 Super Duplex Stainless Steel Ball Valve, Super Duplex Stainless Steel is known to have better stress corrosion, cracking resistance and mechanical properties than any other type of steel.
Contact Us: sales@reliavalve.com
Key Specifications / Features
Super Duplex Stainless Steels Ball Valves are best suited for some robust applications in the heavy engineering industry. For example, mining, petrochemical, engine, marine, pulp & paper industries are in need of super duplex steel ball valve for its superior quality & unique features.
Main Super Duplex Stainless Steels for Ball Valves
Super Duplex 2507-UNS S32750, A182 F53
Super Duplex 2205 UNS S32205 A182 F60
Super Duplex 2507 UNS S32760 A182 F55
ASTM A899/A990 5A
ASTM A899/A990 6A
SUPER DUPLEX CORROSION RESISTANCE
The high chromium and molybdenum content of Super Duplex makes it extremely resistant to uniform corrosion by organic acids like formic and acetic acid.
Super Duplex also provides excellent resistance to inorganic acids, especially those containing chlorides.
SUPER DUPLEX APPLICATIONS
Oil and gas industry equipment, Offshore platforms, heat exchangers, process and service water systems, fire-fighting systems, injection and ballast water systems, Chemical process industries, heat exchangers, vessels, and piping, Desalination plants, high pressure RO plants and seawater piping, Mechanical and structural components, high strength, corrosion-resistant parts, Power industry FGD systems, utility and industrial scrubber systems, absorber towers, ducting, and piping.
Products Related to Super Duplex Stainless Steel Ball Valve