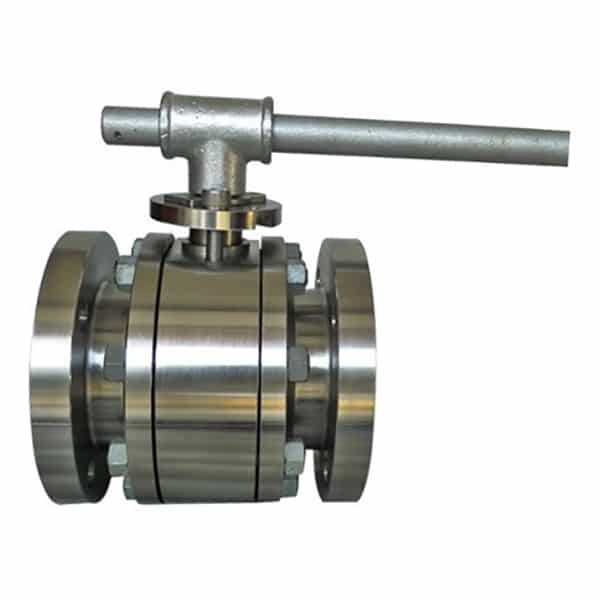 304/304L Ball Valves are manufactured in ASTM A182 304/304L forgings or ASTM A351 CF8/CF3 castings. Trim components can also be in  AISI-304/304L or better. Welded end valves can be in 304, but 304L is often preferred due to the lower carbon content which avoids intergranular corrosion in the as-welded state thereby providing superior corrosion resistance compared to 304.
Contact Us: export@reliavalve.com
Key Specifications / Features
304 & 304L Ball valves have stronge anti-rust and anti-corrosion performance.
DESIGN FEATURES 304/304L STAINLESS STEEL
General corrosion resistance
Non magnetic and non hardenable except by cold working
Appropriate in field working applications
Susceptible to chloride stress corrosion cracking
304 stainless steel is the most standard used alloy of this type. Essentially, 304 is an austenitic chromium alloy which is also known as an "18/8" stainless as the make-up of the steel is 18% chromium and 8% nickel.
304L is an extra low-carbon variation of  304 stainless steel with a 0.03% maximum carbon content that eliminates carbide precipitation due to welding. As a result, this alloy can be used in the "as-welded" condition, even in severe corrosive con-ditions. It often eliminates the necessity of annealing weldments except for applications specifying stress relief. It has slightly lower mechanical properties than 304.
CORROSION RESISTANCE
304 & 304L ball vave have excellent resistance to a wide range of atmospheric, chemical, textile, petroleum and food industry exposures.
OXIDATION RESISTANCE
The maximum temperature to which 304 stainless steel and 304L ball valve can be exposed continuously without appreciable scaling is about 1 650°F (899°C). For intermittent exposure, the maximum exposure temperature is about 1500°F (816°C).
Material:
304 stainless steel: ASTM A182 F304, ASTM A351 CF8
304L stainless steel: ASTM A182 F304L, ASTM A351 CF3
Products Related to 304L Ball Valve