Swivel Plug Disc Globe Valve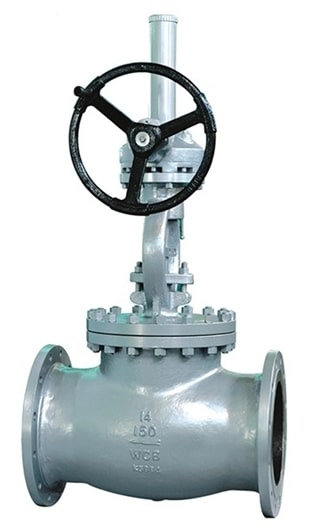 Swivel plug disc globe valve – the stem and the disc are not strictly fixed together, the disc are swivelplug type in order to guarantee the complete contact between the disc and seats surfaces to ensure reliable sealing.
Contact Us: sales@reliavalve.com
Key Specifications / Features
Globe valve is a type of valve used for regulating flow in a pipeline, consisting of a movable plug or disc element and a stationary ring seat in a generally spherical body.
Globe valve is used to stop, start, and regulate the fluid flow. Globe Valves can shut off fluid flows by moving the disc against the flow stream.
Swivel Plug Disc Globe Valve Features:
Body and bonnet castings are precision machined. One-piece bonnet for better alignment, fewer parts.
Body and bonnet joint accurately machined to fine surface finish. Fully enclosed gasket
Rotating stem nut in Austenitic ductile iron Gr. D-2C or Copper
Stem: The smooth stems are surrounded by packing material to prevent leaking material from the valve.
Disc: Swivel plug disc to gurantee the complete contact between the disc and seat surface
Seat: Integral, overlayed with 13Cr, Stellite 6 or as customer request. The seat ring provides a stable, uniform and shut off surface.
Impact handwheels: Globe and stop check valves require higher closing torques than gate valves with the same seat diameter and pressure class. The impact hardwheel is lower cost compared to gear operated.
Swivel Plug Disc Globe Valve Drawing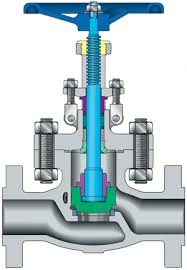 Products Related to Swivel Plug Disc Globe Valve