12 inch Ball Valve, Full Port, WCB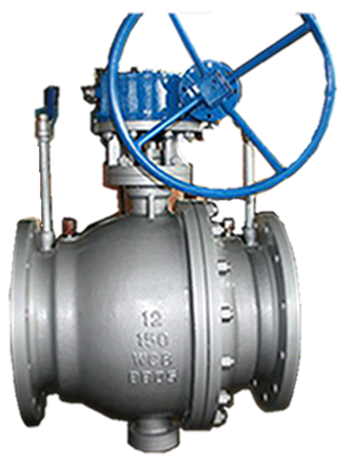 Ball Valve, Full Port, WCB, 12 inch, RF, WCB Body, A105+ENP Ball, Nylon Seat, Gear Operated, Trunnion Mounted Ball Valve.
Contact Us: sales@reliavalve.com
Key Specifications / Features
Ball 1500 12″ RF FB SB TM SSI WCB/A105+ENP/NYLON GO
Type:Trunnion mounted, split body,double block and bleed.
Design:Secundary sealant injection in body and stem antistatic device,antiblowout stem.
Design Fire Safe acc/API-607.
Flanged ends ASME B.16.5 RF.
Face to face ASME B 16.10 (long patter).
Materials Acc/ASME B16.34.
Body ASTM A-216 WCB.
Ball A-105+ENP.
Stem A182 F6a.
Seats A-105+ENP.
Seats ring Nylon,
Spring 17-4PH.
O-ring Viton.
Gasket spiro wound graphite/SS-304.
Stem packing graphite.
Bolting A-193 B7M / A-194 2HM.
Gear Operated.
NACE MR-0175.
Products Related to 12 inch Ball Valve, Full Port, WCB