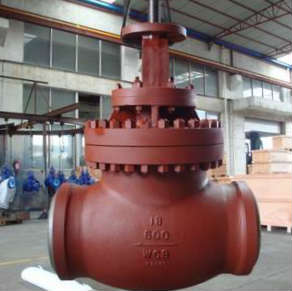 BS 1873 Globe Valves, Globe Valve design and manufactured to BS 1873. BS 1873 Specification for steel globe and globe stop and check valves (flanged and butt-welding ends) for the petroleum, petrochemical and Allied Industries.
Contact Us: export@reliavalve.com
Key Specifications / Features
A globe valve, different from ball valve, is a type of valve used for regulating flow in a pipeline, consisting of a movable disk-type element and a stationary ring seat in a generally spherical body.
Globe valves are generally characterized for their spherical body with the two halves of the body being separated by an internal baffle.This has an opening that forms a seat onto which the disc, connected to a stem, can be screwed in (if operated manually) or slid in (if automated) to close the valve.
However many globe valve designs do not have the traditional round body-shape. Still, valves that contain the same mechanism are referred to as Globe valves.
Globe valves have several types of designs: globe, angle, Y-pattern, T-pattern, control, etc
BS 1873-Specification for Steel Globe and Globe Stop and Check Valves (Flanged and Butt-Welding Ends) for the Petroleum, Petrochemical and Allied Industries.
Products Related to BS 1873 Globe Valve