A352 LCB Ball Valve, Full Bore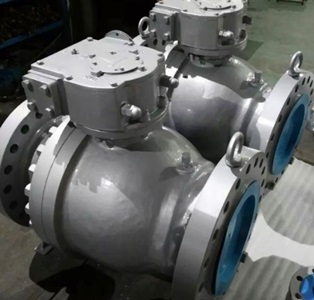 LCB Ball Valves, Multi-Seal Seats, 600#, API 6D, 6 inch, body: LCB, Ball: LF2 + ENP, Stem: F6a, Sealing: Nylon, Multi-Seal Seats, Low temperature material LCB
Contact Us: sales@reliavalve.com
Key Specifications / Features
ASTM A352 LCB is Steel Castings, Ferritic and Martensitic, covers steel castings for valves, flanges, fittings, and other pressure-containing parts intended primarily for low-temperature service for Pressure-Containing Parts, Suitable for -50°F [-46°C]. Relia manufactures LCB ball valves with full range of trim and seat.
Size DN: 6 Inch
Pressure: lass 600
Body: A352 LCB
Ball: LF2 + ENP
Stem: F6a
Sealing: Nylon
Multi-Seal Seats, Low temperature material LCB
Stem Shall Be Forged Or Machined From Forged Bar Or Rolled Bar. No Casting Is Permitted.
All Valves Shall Be Provided With Stem Protection, No Casting For Stem And Gland Shall Be Provided.
Products Related to A352 LCB Ball Valve, Full Bore