BS 1868 Swing Check Valve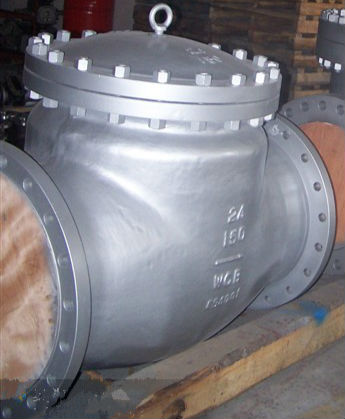 Check Valves, Design to BS 1868, Bolted Bonnet, Carbon, Stainless or Alloy Steel.
Contact Us: export@reliavalve.com
Key Specifications / Features
A check valve, clack valve, non-return valve, reflux valve, retention valve or one-way valve is a valve that normally allows fluid (liquid or gas) to flow through it in only one direction. Check valves are two-port valves, meaning they have two openings in the body, one for fluid to enter and the other for fluid to leave.
Disc: Swing Type Disc
Manufacture: BS1868
Body: Carbon Steel
Bonnet: Carbon Steel
Trim: 13%Cr+Stellite 6 Surface
End Connection: Flanged to ANSI B 16.5
Class: 150
Size: 24 Inch
Fluid: Petrochemical
Products Related to BS 1868 Swing Check Valve