Trunnion Ball Valve, F316L, API 6D, Flanged Ends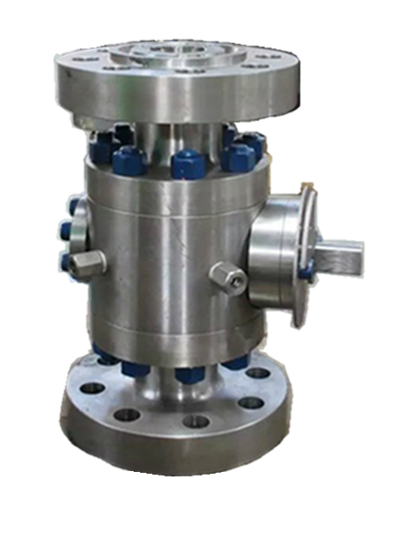 F316L Trunnion Ball Valves, API 6D, PEEK Seat, 1500#, 3 Inch, RTJ, Low Price.
Contact Us: sales@reliavalve.com
Key Specifications / Features
In the trunnion-mounted ball valve, the ball rotates in a fixed position. The ball cannot move in the lateral  direction because it is held in place by a shaft on the top and the bottom of the ball. Stem Design One piece blowout proof stem design for optimal production performance.
Size: 3″(DN80)
Rating: ASME Class 1500 Flanged
Body: A182 F316L
Trim: A182 F316L
Type of Seat : PEEK Seat
Application: Hydrolic Oil
End to End: 470mm
1500LB 3inch Unit Weight: 850kg/pcs
Torque Value: 810N.m
ISO5211 F12
Stem Dia: 34
Product Description : Three piece design
End Details : Flanges as per IS:3516-1966 Undrilled
Products Related to Trunnion Ball Valve, F316L, API 6D, Flanged Ends