Trunnion Ball Valve, F316, 1500 LB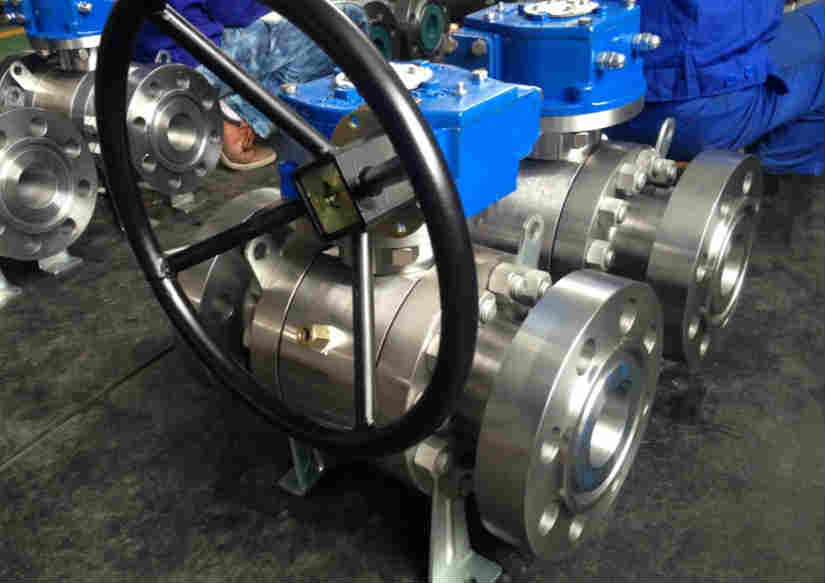 A182 F316 Trunnion Ball Valve, 1500 LB, RTJ, PEEK Seat, Worm Gear Operated, 4 Inch.
Contact Us: sales@reliavalve.com
Key Specifications / Features
The trunnion ball valve creates a seal by either fluid pressure forcing a floating seat ring against the ball or pro-stressing the seats and the ball. Body Construction Split-body and top entry designs are available in a wide selection of forged and special materials.
Type: Forged Steel Trunnion Mounted Ball Valves
Structure: Bolted Bonnet
End Connection: Flanged RTJ
Body Material: ASTM A182 F316
Ball: ASTM A182 F316,
Seat: ASTM A182 F316,
Stem: 17-4PH,
Seat Insert: PEEK
Operation: Worm Gear
Suitable Fluid: Acid Gas
Customer Comment: Low torque, Reliable Sealing
Design – API 6D
End to End – ASME B16.10
RTJ End – ASME B16.5
Test – API 598
Nace Mr-0175
Products Related to Trunnion Ball Valve, F316, 1500 LB