Trunnion Ball Valve, ANSI 304, Flanged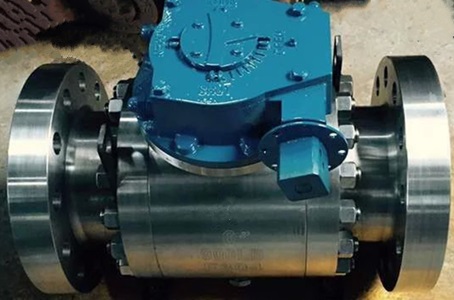 Class 900 Ball Valves, Trunnion Mounted, ANSI, F304, 8 Inch, Trunnion Ball – Solid, Seat Sealing: PEEK, RTJ
Contact Us: sales@reliavalve.com
Key Specifications / Features
Relia trunnion ball valves are Anti blow out stem permit replacement of the stem seals with the Valve in fully closed position. Self adjusting sealing utilizing Belleville washers that automatically adjust to compensate for changes in temperature and wear. Independent packing gland can be easily adjusted without removing mounting hardware or operator.
Size: 8 Inch
Pressure: ANSI Class 900
Type: Trunnion Ball – Solid
Body: F304-Forged Steel
Trim: Forged Steel S.S.
Seat Sealing: PEEK
Stem Retention: F304
Valves Shall Be Designed So That The Stem Seal Retaining Fasteners (E.G., Packing, Gland Fasteners) Alone Do Not Retain The Stem. Specifically, The Design Shall Be Such That The Stem Shall Not Be Capable Of Removal From The Valve, While The Valve Is Under Pressure, By The Removal Of The Stem Seal Retainer (E.G., Gland) Alone.
Products Related to Trunnion Ball Valve, ANSI 304, Flanged