Trunnion Ball Valve, A182 F51, Flanged Ends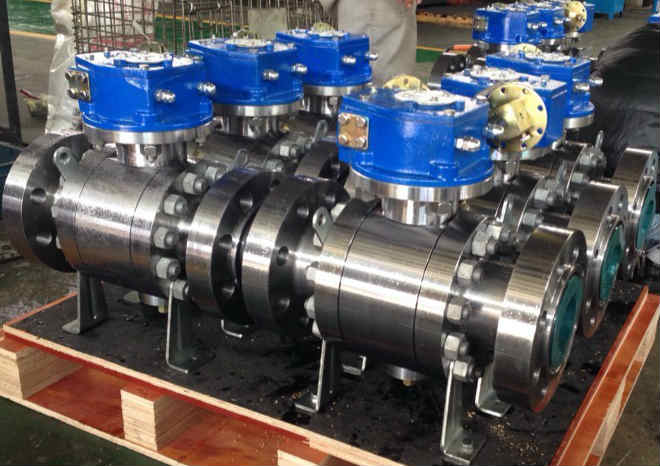 ASTM A182 F51 Trunnion Ball Valve, Flanged Ends, Class 1500, 6 Inch, PEEK Seat, RTJ.
Contact Us: sales@reliavalve.com
Key Specifications / Features
Ball Valve Operation is by rotation (1/4 turn) of a shaft mounted (often horizontally) with its axis at right angles to the cylindrical hole. Seals are usually resilient and can provide drop-tight shut off.  Ball Valve Packing Design Available with live load packing and easy access for maintenance and servicing in the field.
Body: ASTM A182 F51
Stem: ASTM A182 F51
Bolt/Nut: ASTM A320 B8M/8M
Spring: Innconel 625
Seat Insert: Nylon,RPTFE,PEEK,PPL
F51 Duplex Stainless Steel (UNS S31803)combines improved resistance to stress corrosion cracking, pitting, crevice corrosion and high strength. Due to it's chemical composition F51 duplex stainless steel resists chloride environments and sulphide stress corrosion.
Products Related to Trunnion Ball Valve, A182 F51, Flanged Ends