Trunnion Ball Valve, A182 F304, BW Ends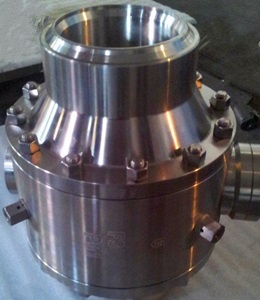 Trunnion Ball Valve, ASTM A182 F304 Body & Trim, BW Ends, Split Body, 4 Inch, 300 LB.
Contact Us: sales@reliavalve.com
Key Specifications / Features
For a trunnion ball valve, the stem seal retainer, with its (2) static viton O-Ring seals; accepts the force provided by the combination ISO Mounting Pad/Packing Gland & transmits this force as packing/disc spring factory pre-load. A variety of O-Ring seals is available for those exceptionally demanding applications. Field maintenance& costly repairs are virtually eliminated'
Trunnion ball valve with soft seats for moderate temperature applications are standard; however metal and carbon seats are available for severe service applications. This model also can accommodate a heating jacket, if required.
Size: 4 Inch
Pressure: Class 300
Body: A182 F304
Trim: A182 F304
Seat: Glass Reinforce PTFE
Spring: INCONEL 718
Service, Fluid: Hydrocarbon
Products Related to Trunnion Ball Valve, A182 F304, BW Ends