Trunnion Ball Valve, 12 Inch, Flanged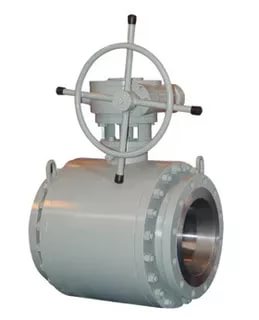 12 inch Flanged Ball Valve, Class 150, RF, ASTM A105, Trim.: SS316, PTFE Seat, Gear Operated.
Contact Us: sales@reliavalve.com
Key Specifications / Features
Size: 12 Inch
Rating: Class 150
Body: ASTM A105
Ball: Solid Ball
Seat Retainer: ASTM A182-F316.
Valve Construction: Each Valve Shall Be Equipped With Secondary Seals Between The Ball And The Seals & The Seal Should Be Resistant To Aromatic Hydrocarbon.
Regular Pattern Three Piece Body Ball Valves To Be Used For Natural Gas Having Sp. Gr. 0.6 (At Air = 1)
Products Related to Trunnion Ball Valve, 12 Inch, Flanged