Stainless Steel Ball Valve, 3 Inch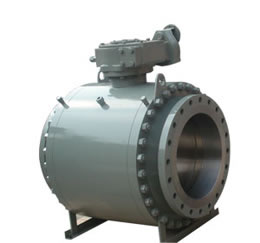 Short Description:
Ball Valve, Stainless Steel, 3 Inch, ANSI 300, Solid Ball, API 6D.
Key Specifications / Features
Stainless steel, also known as inox steel or inox from French inoxydable (inoxidizable), is a steel alloy with a minimum of 10.5% chromium content by mass and a maximum of 1.2% carbon by mass.Stainless steels are most notable for their corrosion resistance, which increases with increasing chromium content. Additions of molybdenum increase corrosion resistance in reducing acids and against pitting attack in chloride solutions.
Stainless steel ANSI 316 Body
One piece solid ball without any weld
Double block with vent/drain facility
The length of the valve in according to API 6D Long pattern
Flange dimensions shall be in accordance with ANSI B 16.5
Hydrostatic shell pressure test in accordance with API 6D
Products Related to Stainless Steel Ball Valve, 3 Inch