RTJ Ball Valve, Class 600, 16 Inch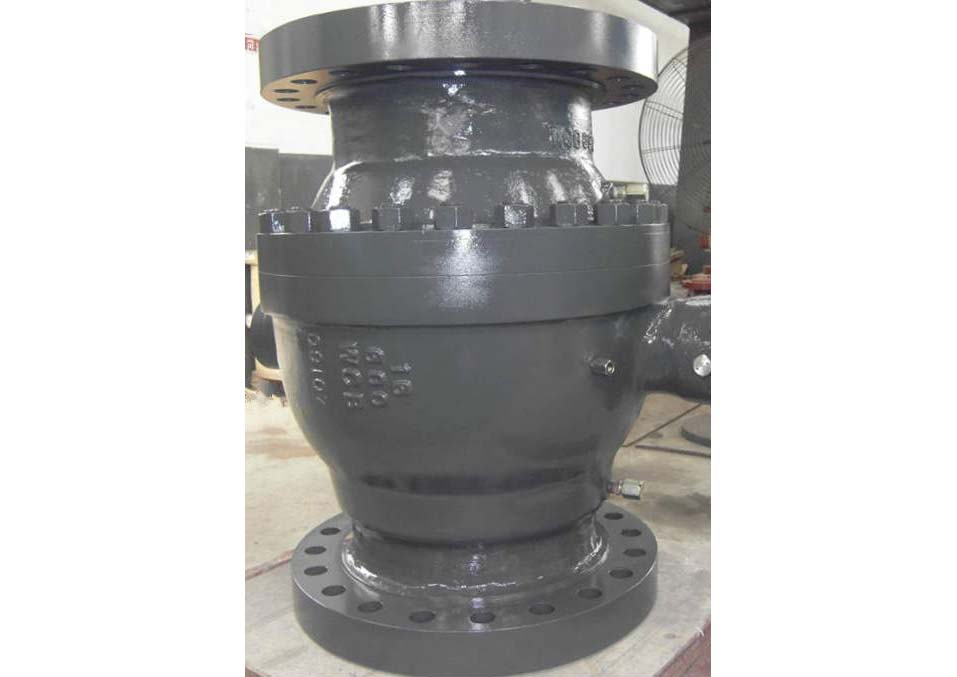 China RTJ Trunnion Ball Valve Manufacturer, RTJ Ends, Trunnion Ball Valve, Class 600#, 16 Inch, ASTM A216 WCB, High quality.
Contact Us: sales@reliavalve.com
Key Specifications / Features
Ball valve with RTJ ends, meeting ANSI B16.5. RTJ ends ball valves are normally for high pressure rating, Class 600 and higher.
Name: RTJ Trunnion Ball Valves
Body: ASTM A216 WCB
Bonnet: ASTM A216 WCB
Stem: ASTM A182 F316
Ball: ASTM A182 F316
Seat Insert: Molon
O-Ring: Viton-AED
Ends: Flanged RTJ
Spring: INCONEL X-750
Torque Value: 15000 N.m
Face to Face Dimension: 991 mm
Weight: 1256 Kg
Top Flange: ISO 5211 F30
Products Related to RTJ Ball Valve, Class 600, 16 Inch