Piggable Ball Valve, Pipeline, Lockable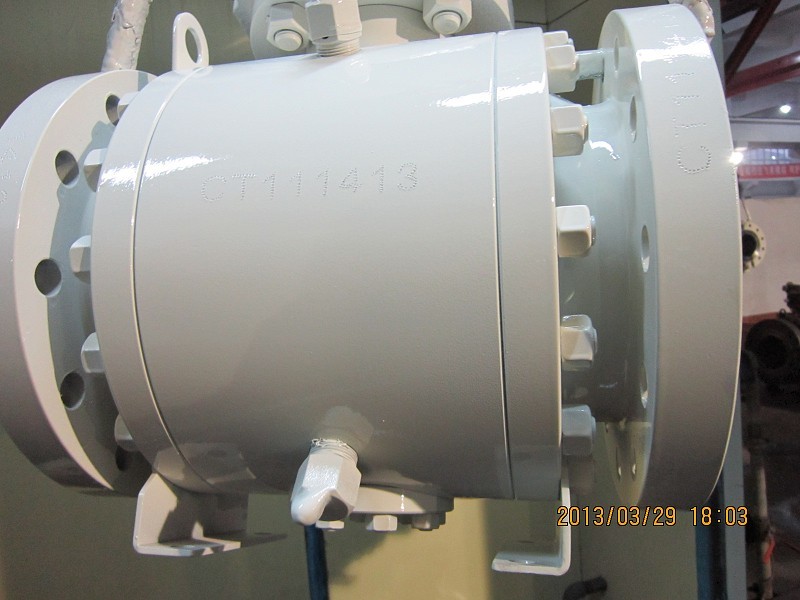 Ball Valve, Piggable, Pipeline, Lockable, LF2 Body, LF2+ENP Ball, PTFE Seat, Class 300, 4 Inch.
Contact Us: sales@reliavalve.com
Key Specifications / Features
Piggable valves are specified to have the same internal diameter as the piping to which they are attached and provide smooth passage of the pig through the valve. In most applications, a standard "full port" ball valve is used.. Pigging refers to the practice of using devices known as "pigs" to perform various cleaning and maintenance operations in process pipelines.
Pressure: Class 300
Body: LF2 FS.
Ball: LF2+ENP
Seat: PTFE
Gland: F6A
Stem: A276-410
Key: AISI 1045
Bearing: AISI 1045+PTFE
Stud: L7
Nuts: 7
Ball Valve Pressure Class 300LB
Hydraulic Shell: 7.5 MPa
Hydraulic Seat: 5.5 MPa
Pneumatic Seat: 0.6MPa
Design Temperature: -29-120℃
Working Medium: Water,Oil,Natural Gas,Etc.
Face to Face: 502mm
300# 8″ Ball Valve Unit Weight: 245KG/PCS
Torque Value: 1450 N.m
ISO 5211 F14
Products Related to Piggable Ball Valve, Pipeline, Lockable