Floating Ball Valve, A216 WCB, RF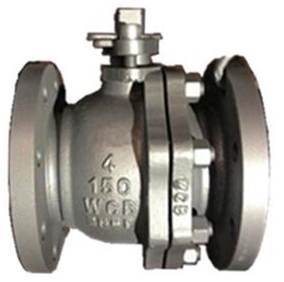 WCB Floating Ball Valves, Split Body, 4 Inch, RF, Body: CS ASTM A 216, Trim: SS 316 -ASTM A351, 2 Piece Bolted, RF ends.
Contact Us: sales@reliavalve.com
Key Specifications / Features
The ball of a floating ball ball is movable, it moves slightly after the medium give pressure to it, then the ball touched closely with the seat to seal. But in a trunnion mounted ball valve, the ball is fixed, don't move. The medium push the seat move and closely touched with the ball, that's the way of sealing.
Size: 4 inch
Pressure Designation: ASME CL. 150
Body: CS ASTM A 216
Trim: SS 316 -ASTM A351
Stem: ASTM A479
2 Piece Bolted, RF ends
Fusion Bonded Epoxy, Min.DFT 300 Microns
Weight: 30Kg
Products Related to Floating Ball Valve, A216 WCB, RF