Flanged Ball Valve, WCB, Gear Operated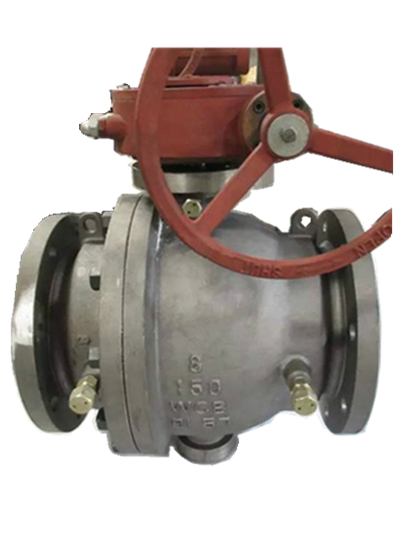 Short Description:
Ball Valve, A216 WCB Body, A105+ENP Trim, PTFE Seat, Flanged, Gear Operated, Trunnion Mouned Ball Valves.
Key Specifications / Features
A flange is a method of connecting pipes, valves, pumps and other equipment to form a piping system. It also provides easy access for cleaning, inspection or modification.Flanged joints are made by bolting together two flanges with a gasket between them to provide a seal.
Size: 8″(DN200)
Rating: Class 150
Type of Seat : PTFE Seat
Facing, Flange: Raise Face
Length, F to F: 457MM
Mat Standard, Body & Cover: ASTM A216 GR. WCB
Trim: A105+ENP/13CR/PTFE
Mat Standard, Bolt & Nut: ASTM A193-B7/A194-2H
Service, Fluid: Crude Oil
Temperature Range: 0 TO 400 DER C
150LB 8 inch Ball Valve Weight: 199kg/pcs
Torque Value: 720N.m
3.1 MTR Certificates Belong to the Offered Valve
Products Related to Flanged Ball Valve, WCB, Gear Operated