Class 600 Floating Ball Valve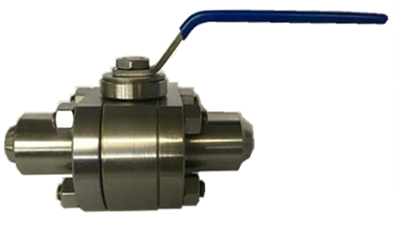 Floating Ball Valves, F60, 600#, BW, 1 1/2inch, Body: ASTM A182 Gr. F60/ UNS S32205, Trim: Duplex, Seat: PEEK, Fire Safe
Contact Us: sales@reliavalve.com
Key Specifications / Features
Floating ball spheres is floating in medium pressure function, ball of displacement and physical produce certain tightly compressed the seal surface in exports, ensure outlet seal. Small volume, light weight, simple in structure and function, with freely floating ball can better guarantee seal; Ball valve with circular hole sphere as on-off pieces, in stem drive next ball around stem centre for 0 ~ 90 degree rotated, complete opening and closing functions.
Size: 1-1/2 inch
Pressure Rating: 600#
Body: ASTM A182 Gr. F60/ UNS S32205
Trim: Duplex
Seat: PEEK
Face: BW
Construction, Ball: Floating
Service, Fluid: Fire Safe
Type of Seat: Soft
Each Valve Shall Be Supplied With SS Plate Along With Stenciled Tag Numbers Tied To The Gland Bolting Or Hand Wheel With Ss Wire.
Products Related to Class 600 Floating Ball Valve