Carbon Steel Gate Valve, Flanged Ends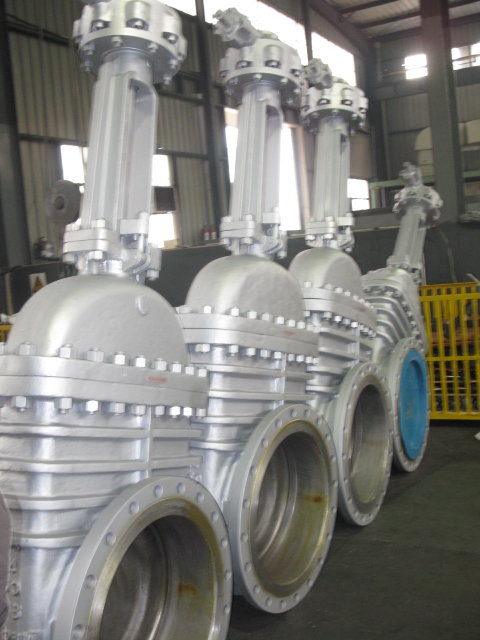 Gate Valve, Carbon Steel Body, API 600 Trim, Flanged Ends, 24 Inch, Class 150, Gear Operated.
Contact Us: sales@reliavalve.com
Key Specifications / Features
A gate valve, also known as a sluice valve, is a valve that opens by lifting a round or rectangular gate/wedge out of the path of the fluid. The distinct feature of a gate valve is the sealing surfaces between the gate and seats are planar, so gate valves are often used when a straight-line flow of fluid and minimum restriction is desired.
Body: Carbon Steel
Bonnet: Carbon Steel
Trim: API 600 Trim No. 1
Flanged Ends to ANSI B 16.5
Gear Operated
Class: 150, Size: 24 Inch
Products Related to Carbon Steel Gate Valve, Flanged Ends