Ball Valve, Standard Port, Stainless Steel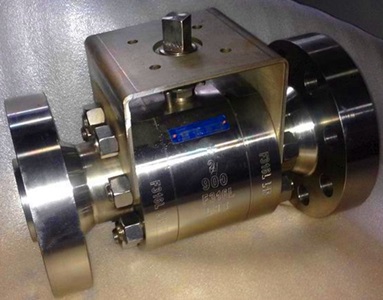 Trunnion Ball Valves, Standard Port, ANSI Class 900, 2 inch, Body Mat.: F316L, Self Relieving Seat, Weight: 50.5Kg.
Contact Us: sales@reliavalve.com
Key Specifications / Features
Size: 2 Inch
Rating: 900#
Body Mat.: F316L
Nuts And Bolts: Stainless Steel
Type of Bore: Standard Port
Type Of Seat: Self Relieving
Torque Value: 145N.m
Stem Dia.: 23mm
Weight: 50.5Kg
Construction, Ball: Trunnion Mounted
All Flanged Valves Shall Be Supplied Complete With Flange Gaskets And Galvanized / Cadmium Plated Carbon Steel Nuts, Bolts And Washers.
Products Related to Ball Valve, Standard Port, Stainless Steel