Ball Valve, Flanged, A216 WCB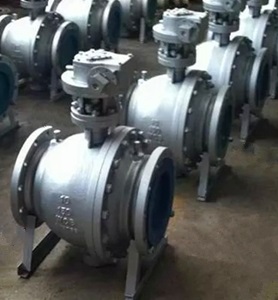 Flanged Trunnion Ball Valve, 10 Inch, 150LB, WCB, Body: WCB/ASTM, Trim: S.S., Weight: 231Kg.
Contact Us: sales@reliavalve.com
Key Specifications / Features
Size: 10 Inch
Pressure: ANSI 150
Type: Flanged Trunnion
Body: WCB
Trim: S.S.
Stem: S.S.316L
Maximum Torque (MSBT): 1100 Nm
Stem Dia.: 46mm
Top Flange: ISO 5211 F14
Weight: 231Kg
The Flanged Trunnion Ball Valve To Be Used In The By Pass Line Of Gas Regulating And Metering Station (RMS) For Throttling Purpose.
Products Related to Ball Valve, Flanged, A216 WCB