Ball Valve, 24 Inch, 600LB, Full Bore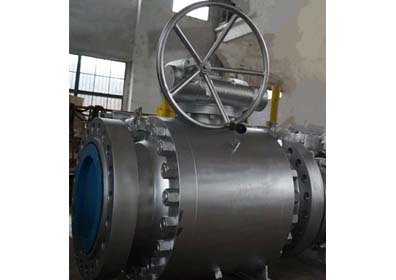 Short Description:
Trunnion Ball Valves, 24″, Class 600, Full Bore, Forged Steel A105, Stem: SS.316, Gear boxes
Key Specifications / Features
Size(Inch): 24In
Rating: 600LB
Bore Type: Full Bore
Ball Design: Trunnion Ball/API 6D
Body: Forged Steel A105
Ball: A105 + ENP
Stem: SS.316
Gear Operators Shall Be Heavy-Duty Type And Shall Be Weather And Dust Proof By Total
Enclosure Suitable For A Marine Environment. Gearboxes Shall Be Sealed, And Lubricated
For Life, And Suitable For Operating At A Meteorological Condition. Any Lubricants Shall Be Suitable For Meteorological Condition And Site Data In The Location Where They Are To Be Installed. Operation Shall Be Smooth At All Time.
Products Related to Ball Valve, 24 Inch, 600LB, Full Bore