A182 F316 Floating Ball Valve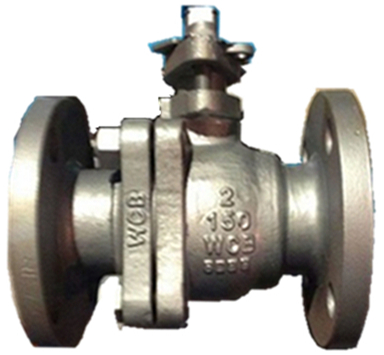 Ball Valves, Floating, F316, 150#, 2Inch, Body: ANSI 316/ F316, Trim: ANSI 316, Seat: Filled PTFE, Lock Type: LO, Bore Type: FB, Flange Face: RF.
Contact Us: sales@reliavalve.com
Key Specifications / Features
The floating ball valve is suitable for medium and low pressure and usually has a small diameter while the floating ball valve only seal the downstream side.
Floating ball valve small volume, light weight, simple structure, good sealing, but ball work under medium load all passed to export sealing ring .So we must consider sealing materials can withstand the work load. Ball media This structure, widely used in low-pressure valve.
Size: 2 inch
Pressure Rating: 150#
Body: ANSI 316/ F316
Trim: ANSI 316
Seat: Filled PTFE
Lock Type: LO
Valve Operator: Lever Operator
Bore Type: FB
Flange Face: RF
Ball Valve Type: Floating
Products Related to A182 F316 Floating Ball Valve