2 Piece Cast Steel Floating Ball Valve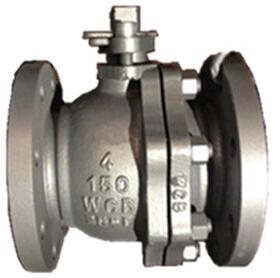 Short Description:
WCB Floating Ball Valves, Split Body, 4 Inch, RF, Body: CS ASTM A 216, Trim: SS 316 -ASTM A351, 2 Piece Bolted, RF ends.
Key Specifications / Features
The floating ball valve only has upper stem and the ball can have a slight displacement. The sealing of the floating ball valve is realized by the pressure of the medium,when the ball valve is closed, the floating ball is pressed against the sealing surface under the action of pressure to realize sealing.
Size:4″
Pressure Designation: ASME CL. 150
Body: CS ASTM A 216
Trim: SS 316 -ASTM A351
Stem: ASTM A479
2 Piece Bolted, RF ends
Fusion Bonded Epoxy, Min.DFT 300 Microns
Weight: 30Kg
Products Related to 2 Piece Cast Steel Floating Ball Valve